suggested by

Dusty One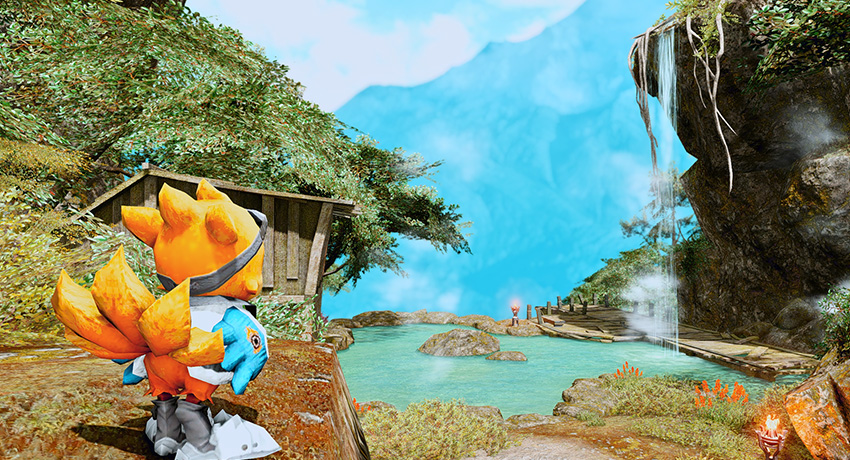 Kweh, explorers!
Welcome to another edition of Where's Alpha?, where I - your loyal friend and wandering chocobo - explore the realm following your suggestions.
Today I'm exploring The Hermit's Hovel - a fan-favorite, despite its name. Hidden deep within Outer La Noscea, this humble hideaway rests precariously on the edge of an unscalable precipice.
While few have ever seen the lord of this abode, that has not stopped travelers from taking full advantage of the respite it offers - and who could resist a dip in the steaming pools? You will also find shelter inside the cozy wooden cottage, the shelves decked with peculiar tomes to peruse and even a telescope to peer into the heavens.
With the sights of the ruins of the Floating City of Nym nearby, be sure to stop by and spend a few bells' slumber on the soft goosefeather bed.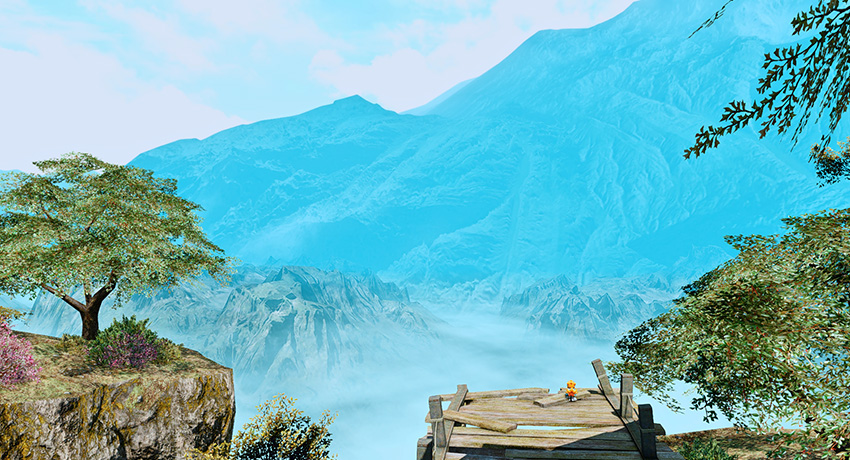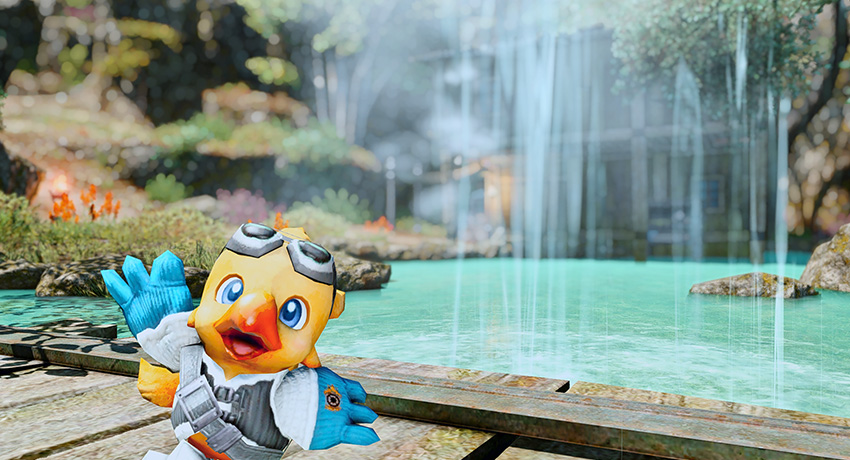 I hope you enjoyed this small tour and look forward to further exploring this kwehful world with me.
Until next time!
Do you wanna contribute to Where's Alpha? Share your favorite in-game locations in the #places-to-go channel of our Discord and Alpha will explore your suggestions!