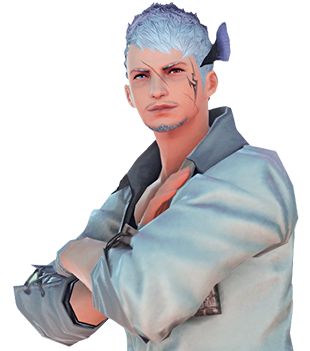 Edeon Vails, the Creator
I'm a 33yo Web Developer from Portugal, and I've been playing Final Fantasy XIV since the 1.0 beta, back in September, 2010 - so it has been a while. I'm also one of the founders and Raid Leader in the Portuguese FC «Navia», on Shiva.

The entire Final Fantasy saga means the world to me, and XIV specifically has helped me through countless hardships and heartaches.
Thank you so much for supporting this website, which was built out of pure love for this game and its community.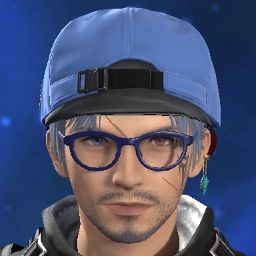 Ryu Senpai
Server & Bot Master
Geda Yumi
Social Presence, Spreadsheeter & Gearsetter
Irlina Natulcen
Moderator and Emote Creator
Vederah Kilmister
Imma potatoooooooooo!
Flash Galathynius
Fine. Make me your glam-villain.
Midna Baenre
Crystal's Goddess of Glamour.
Rena Nox
May you ever walk in the light
Or'ixia Rainn
Glamazon with a Fantasia Addiction
Kitty Fremont
per aspera ad lunae!
Cedira Dei-ijla
Behemoth's Bunny Beauty
Aqua Laflor
The Dancing Star Child
Liesel Mahora
Fashion after a Coffee Bean
Luna Delcielo
Glamour & housing enthusiast
Beso' Neko
.. .-..---...-. -.-----..-
Leon Aquitaine
Elezen Elegance Emissary
Atsinquela Athenruse
<•The Glamour Legend•>
Ludin Hreitharr
Hats? What are those?
Victoria Secrets
Fashion comes first
Alois Lefleur
Alois Lefleur, Gayorzean Couture
Czarina Morningstar
FFXIV Tip: Skipping cutscenes gets you glams faster
Vellissa Silversun
Glamour extraordinaire of Exodus
Delilah Morrow
I can craft that for you!
Qyu'rae Ti'zah
I've trapped you all in the GPOSE Dimension!
Zenix Stormcaster
Limitless Creativity...Short Attention Span
Cassiopeia Cassi
Balmung's beauty
Luca Ademaro
Don't act like ye aren't impressed~
Tori Tsubasa
Pink is love, pink is life!
Tiabeanie Tighfield
I said don't ask questions
Alma Sophia
Sunrise, Parabellum.
Mavis Beithir
Balmung's protector of the fiber arts!
Reisalin Stout
I'm out of pocket money. Could you...
Hibari Ganhodoki
Remember us. Remember that we once lived.
Leisha Aysheen
The thavnairian porcelain doll
Xephyr Xalex
People come and go. Some are cigarette breaks, others are forest fires.
Megara Kaelii
Prithee, doth thee has't a moment to speak of thy chocobo's extended warranty?
Flanella Generica
Lover of Pink - The Color of Perfection
Shifter Omega
Interdimensional rift cosplayer - echo of a fallen star.
Eto Ookami
Whisperer of Time
Ilheara Azami
Doom at your service
Zatarya Re'nae
Dare to embrace the unknown, darling! ;)
Visanya Astaroth
High Queen of The Night Court... and cosplay lover! ✨
Norta Marmannwyn
Femroe Forever
Jp Onry
DO YOU JP ONRYSTAND?
Caelia Aurea
The shapeshifter
Elza Nelhah
There is never enough glamor plates
Kaishan Orl
Smile! It helps keeping the sadness away!
Ayali Shirel
Does the walker choose the path, or the path the walker?
Theresa Marinette
Midlander doing their best.
Nerril Kuroba
Only good at glams and dying to mechanics.
Soi Sauce
The soi-est of sauce
Flerpy Shot
If you want to make a statement, wear purple.
Lusine Drakos
Gposing is my passion....and dumplings.
Kikyo Izumi
Look at all those chicken!
Ophelia Giams-barq
Lizard Girls of Eorzea Unite!
Suzume Furuka
May as well look good when saving the world!
Babette Embers
I'm here to turn looks, break necks and die nasty.
Hamingja Copihwesfv
...I see
Rin Aisaka
moogle cap enthusiast~
Sohjuu Suntory
I'll give you gil for a Kwehsadilla.
Leeja Llen
How our hearts sing in the chaos!
Spooky Rahl
Did someone say purple?
Dimi Eleshire
Probably AFK
Akalia Novel
Lalafell ? Very much so Yes :)
Van Cinnamint
let me eat in peace
Ezra Parzival
"The glory of the heavens was ever beyond the grasp of those who never thought to reach for it. But if I've gained anything from all of this, it is the courage to stretch out my hand." -Crystal Exarch