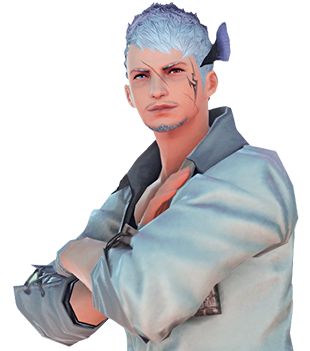 Edeon Vails, the Creator
I'm a 33yo Web Developer from Portugal, and I've been playing Final Fantasy XIV since the 1.0 beta, back in September, 2010 - so it has been a while. I'm also one of the founders and Raid Leader in the Portuguese FC «Navia», on Shiva.

The entire Final Fantasy saga means the world to me, and XIV specifically has helped me through countless hardships and heartaches.
Thank you so much for supporting this website, which was built out of pure love for this game and its community.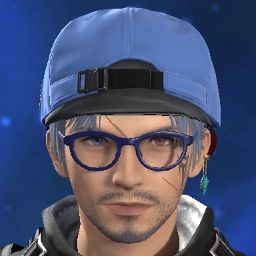 Ryu Senpai
Server & Bot Master
Geda Yumi
Social Presence & Spreadsheeter
Irlina Natulcen
Moderator and Emote Creator
Vederah Kilmister
Imma potatoooooooooo!
Flash Galathynius
Fine. Make me your glam-villain.
Midna Baenre
Crystal's Goddess of Glamour.
Rena Nox
May you ever walk in the light
Or'ixia Rainn
Seawolf Glamazon (And Random American on Omega)
Kitty Fremont
Novel Glamafell
Cedira Dei-ijla
Behemoth's Bunny Beauty
Aqua Laflor
The Dancing Star Child
Liesel Mahora
Fashion after a Coffee Bean
Luna Delcielo
Glamour & housing enthusiast
Beso' Neko
Abrazos y Besos ♡ॢ₍⸍⸌̣ʷ̣̫⸍̣⸌₎
Louise Aquitaine
Elezen Elegance Emissary
Atsinquela Athenruse
Alts mean more glamour plates, right?
Ludin Hreitharr
Hats? What are those?
Victoria Secrets
Fashion comes first
Alois Lefleur
Alois Lefleur, Gayorzean Couture
Vellissa Silversun
Glamour extraordinaire of Exodus
Kyary Yukino
Based and Glamourpilled
Delilah Morrow
I can craft that for you!
Qyu'rae Ti'zah
I've trapped you all in the GPOSE Dimension!
Tenpenny Tiffany
Elf moxie!
Cassiopeia Cassi
Balmung's beauty
Zenix Stormcaster
Limitless Creativity...Short Attention Span
Luca Ademaro
Don't act like ye aren't impressed~
Tori Tsubasa
Pink is love, pink is life!
Tiabeanie Tighfield
I said don't ask questions
Alma Sophia
Sunrise, Parabellum.
Mavis Beithir
Balmung's protector of the fiber arts!
Kiana Kas'lana
I'm out of pocket money. Could you...
Hibari Ganhodoki
Remember us. Remember that we once lived.
Leisha Aysheen
The thavnairian porcelain doll
Xephyr Xalex
People come and go. Some are cigarette breaks, others are forest fires.
Megara Kaelii
Prithee, doth thee has't a moment to speak of thy chocobo's extended warranty?
Sapphix Tribal
Mogstation stole my wallet
Flanella Generica
Lover of Pink - The Color of Perfection
Shifter Omega
Interdimensional rift cosplayer - echo of a fallen star.
Onolu Forgefist
Gotta got gil, Gotta the dough, Body for a price? Just say so!
Kaisa Miyahara
I'm your rolanberry.
Ilheara Azami
Doom at your service
Lore Antilles
The mead is warm and so is the company. Pull up a chair and stay awhile.
Morganna Foxkit
Bunny addict
Norta Marmannwyn
Femroe Forever
I''''''''l I''''''''l
. . .