Every year in June, Gayorzea holds Final Fantasy XIV's largest gathering of LGBTQ players and their allies to commemorate Pride Month. It is a time for us to come together and remember those who have fought for our rights, to celebrate who we are and the friendships we've formed through the game.
This year, the event is cancelled. However, we're excited to be partnering with Gayorzea to still celebrate this Pride month with a glamour contest! The theme for this contest is Pride Month, so celebrate LGBTQ culture with us by coming up with a colourful gaymour that celebrates a love that knows no gender, race or job.
Find out more about Gayorzea: Gayorzea is an officially partnered Discord community for Final Fantasy XIV's LGBTQ players with thousands of members from all over the world. Created in March 2016, it is a welcoming & friendly safe space for LGBTQ gamers and their allies and provides the means by which players can connect with, reach out to and enjoy FFXIV (and other games) with like-minded individuals.
Check out Gayorzea's official webpage here.

1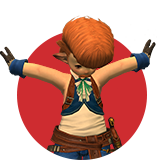 Submit
Submit your glamour to Eorzea Collection.
2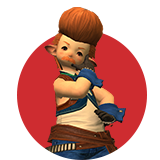 Enter
Leave a screenshot and link to your submission on our discord channel.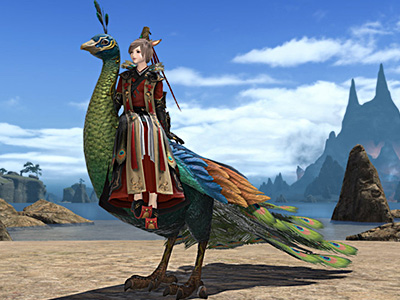 1st Prize:
Kingly Peacock
mount!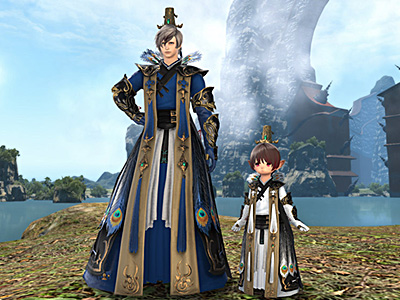 2nd Prize:
Peacock Attire
gear!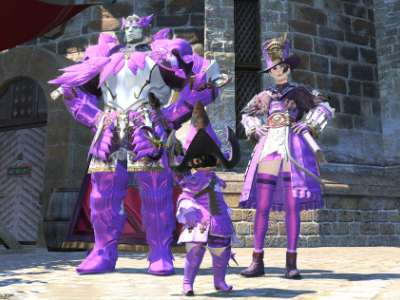 3rd Prize:
Ten Pots of Dye
of your choice!
Participants should submit their glamour to this website and then post a screenshot and a link to it on the #glamour-contest Discord channel until the morning of June 29th.
Each participant can only enter with one glamour. Glamours submitted prior to the start of the contest will not be considered.
The theme for this contest is Pride Month, so the glamour should reflect the theme in a respectful and non-offensive way. There are no gender or gear restrictions, so you can use any pieces you'd like.
The winners will be contacted directly on Discord by me, Edeon Vails, in the afternoon of June 30th.
Winners may exchange their prize for a lower-tiered one if they already have it or so wish. For example, the winner of the 1st prize may prefer to receive the attire instead of the mount.