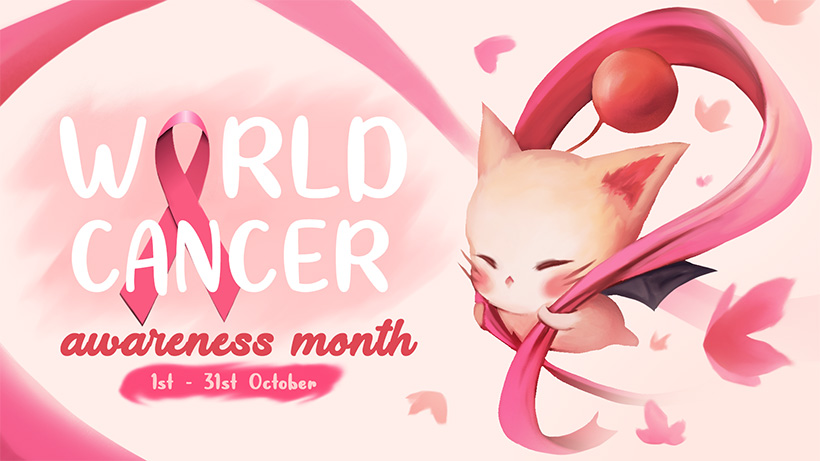 FFXIV communities all over the world are coming together, leaded by the FFXIV Europe and AkhMorning communities, in an initiative to support World Cancer Research and to spread awareness of this devastating disease.
So this month, to support Cancer Awareness Month in October, we're excited to announce that we'll be holding a glamour contest!
We will also be donating half of our October's Patreon earnings to this charity!
Help us celebrate the life of family or loved ones affected by this deadly disease in the most glamourous fashion.
Find out more about the initiative: The FFXIV Europe and AkhMorning communities are leading an initiative to support Cancer Awareness Month in October. We hope to raise over $1000. We will be spreading word of this campaign across FFXIV communities all over the world.
Check out the fundraising page.

1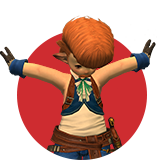 Submit
Submit your glamour to Eorzea Collection.
2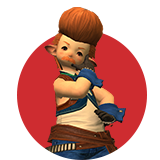 Enter
Leave a screenshot and link to your submission on our discord channel.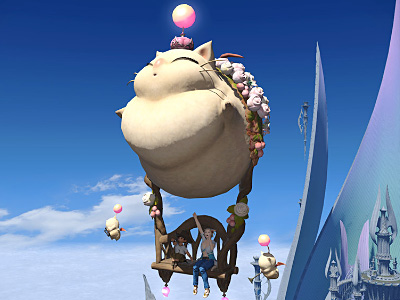 1st Prize:
Fat Moogle
mount!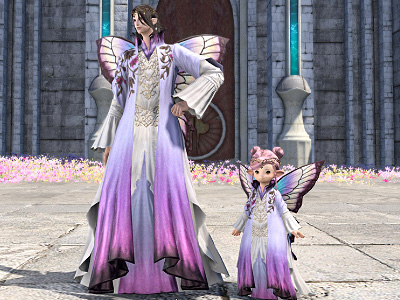 2nd Prize:
Mheg Deaca Attire
gear!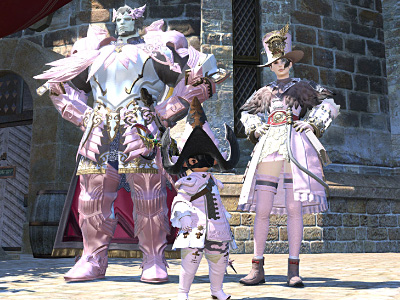 3rd Prize:
Ten Pots of
Pastel Pink Dye!
Participants should submit their glamour to this website and then post a screenshot and a link to it on the #glamour-contest Discord channel until the morning of October 26th.
Each participant can only enter with one glamour. Glamours submitted prior to the start of the contest will not be considered.
The theme for this contest is Cancer Awareness Month, so the glamour should reflect the theme in a respectful and non-offensive way. There are no gender or gear restrictions, so you can use any pieces you'd like.
The winners will be contacted directly on Discord by me, Edeon Vails, in the afternoon of October 31st.
Winners may exchange their prize for a lower-tiered one if they already have it or so wish. For example, the winner of the 1st prize may prefer to receive the attire instead of the mount.