Everyone, quickly, gather your tools! Assemble with Care just launched on PC/Steam!
Assemble with Care is the latest title from ustwo games - the creators of Monument Valley and has been nominated for Best Mobile Game of the Year BAFTA award!
To commemorate this evocative story, our community has been challenged to come up with our best glamours for a crafter - and we have 3 steam keys to give away!
Find out more about Assemble with Care: From the studio that brought you Monument Valley comes a story about a globe-trotting antique restorer. As she arrives in the sun-soaked town of Bellariva, she has no idea just how broken it will turn out to be.
Check out the game's official Steam store page here.

1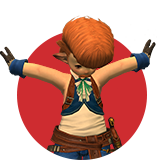 Submit
Submit your crafter glamour to Eorzea Collection.
2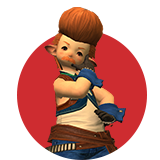 Enter
Leave the link to your submission on our discord channel.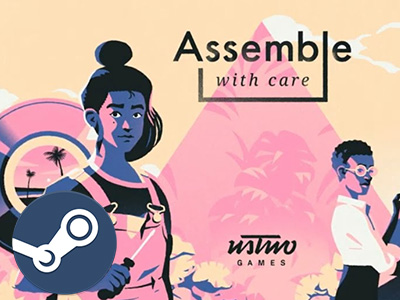 We have 3
Assemble with Care
steam keys!
Participants should submit their glamour to this website and then post a link to it on the #glamour-contest discord channel until the morning of March 29th.
Each participant can only enter with one glamour. Glamours submitted prior to the start of the contest will not be considered.
The theme for this contest is the Assemble with Care game, so the glamour should be usable by one or all the crafting classes. However, there are no gender or gear restrictions. Glamours need not include pieces restricted to crafters.
The winners will be contacted directly on discord by me, Edeon Vails, in the afternoon of March 29th. Each winner will be awarded one Assemble with Care Steam key.